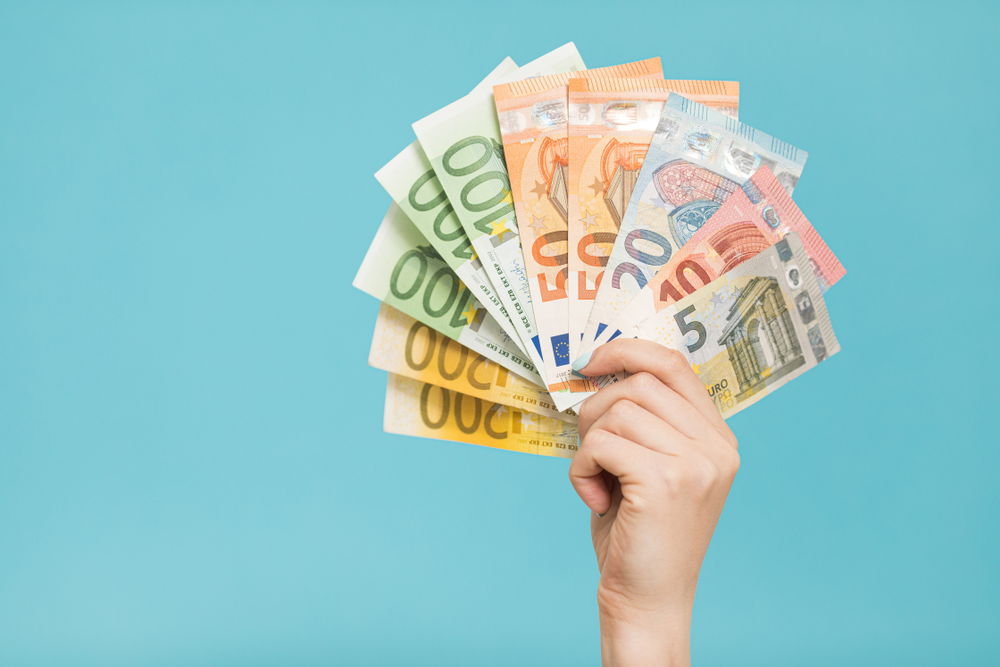 Women in Europe save 28% more than men despite having significantly smaller budgets, according to the report Image by VAKS-Stock Shutterstock.com
A study of five European markets by Mobile Bank N26 suggests that women save more than men with significantly smaller budgets
A new study published on International Women's Day 2023 by N26 claims that women in Europe save 28% more than men, despite earning significantly less than men.
N26 investigated the financial habits of women in five of its main European markets to prepare this study that includes Austria, France, Germany, Italy and Spain.
"The basis of the investigation is the analysis of the anonymous spending and saving data of more than 2.7 million N26 customers in the markets mentioned above during the period from January 2022 to January 2023," N26 said in a statement. release.
The study found that against the backdrop of rising costs and prices, women are particularly under financial pressure as their monthly budgets are significantly lower than those of their male counterparts.
However, despite having fewer monthly funds available, women demonstrated greater planning and saving capacity during the last year, in the different European countries analysed.
The report said: "While they had on average 30% less money per month in 2022, they managed to save 11% more per month in the first half of 2022, and even 28% more than men in the second half of 2022." anus". .
According to Leila Maria Kehl, Group Strategy Manager at N26 and founding member of N26 Women+ ERG, this is due to socio-economic reasons and gender patterns.
"Globally, women do 75% of care work, an average of 4 hours and 25 minutes a day, more than triple that of their male counterparts," she said.
"This often means setting aside money for children and the elderly. At the same time, women perceive greater personal financial risk than men, which they often try to mitigate through savings," she continued.
She added: "Women are 80% more likely to become poorer at age 65 or older, only 2% of VCs [venture capital] money in Europe goes to start-ups made up solely of women), and unpaid care work also contributes to the financial discrepancy."
According to the study, Spanish women were the ones who saved the most during the second half of 2022, and the second (only Austrian women saved more) in the first half of the year.
"Speaking in numbers: Austrian women set aside 9% of their available monthly funds between January and June, followed by Spanish women who saved 8% of their monthly incoming budget, while German women saved 7%. The French are the ones that save the least, with 2%, "says the report.
And he added: "Between July and December 2022, the savings of Spanish women (in relation to their available monthly funds) decreased by 1%, coinciding with the rise in prices from June."
Yoconcluded, "However, despite the fact that Spain was affected by a higher inflation rate than most economies in other European countries during that time, Spanish women were the largest savers in Europe compared to Austrian and German women, who saved 6% of their available monthly funds. and the Italians, who saved 1% in the second half of the year".
__________________________________________________________
Thank you for taking the time to read this article. Remember to come back and check The weekly euro news website for all your up to date local and international news and remember, you can also follow us on Facebook and instagram.

coins
coins
coins
coins
coins
coins
coins
coins
coins
coins
coins
coins
coins
coins
coins
coins
coins
coins
coins
coins
coins
coins
coins
coins
coins
coins
coins
coins
coins
coins
coins
coins
coins
coins
coins
coins
coins
coins
coins
coins