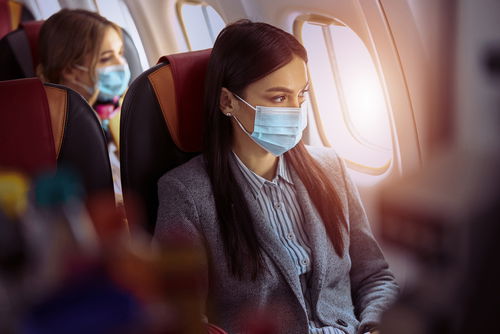 Fernando Simón, director of the Health Alerts and Emergencies Coordination Center (CCAES), has said that the requirement of wear masks on public transport I could go as early as next week or the week after.
According to the news site The vanguardSimón said on Wednesday, January 25, that the Council of Ministers could approve the end of the mandatory use of masks on public transport at its meeting on January 31 or February 7.
The measure is one of the last remaining restrictions that the Spanish authorities put in place during the pandemic. While many people would like to see mask-wearing go away, many epidemiologists continue to advocate mask-wearing while the virus is still in circulation.
Simón told journalists in Zaragoza, where he is participating in the round table "Truth and Lies, the binary code of democracy", that: "The decision is not only mine and the proposals come from the technicians, the experts and the autonomous communities ."
Previously, Simón has said that there were plans underway to eliminate the measure in March, but that based on a better epidemiological situation, the date would be brought forward. However, the final decision has been delayed by the reopening of the Chinese borders and the continuing high rates of infection and death in that country.
The investigation carried out by the Spanish authorities who have been randomly testing arrivals from China is that the return of visitors from this part of the world has not impacted the local situation.
Use of masks on public transport he's been a contentious topic with many locals and certainly with visitors from Spain, so the news that he might be leaving next week or the week after will be welcomed by many.
---
Thank you for taking the time to read this article, remember to come back and check The Euro Weekly News website for all your up to date local and international news and remember, you can also follow us on Facebook Y instagram.

coins
coins
coins
coins
coins
coins
coins
coins
coins
coins
coins
coins
coins
coins
coins
coins
coins
coins
coins
coins
coins
coins
coins
coins
coins
coins
coins
coins
coins
coins
coins
coins
coins
coins
coins
coins
coins
coins
coins
coins