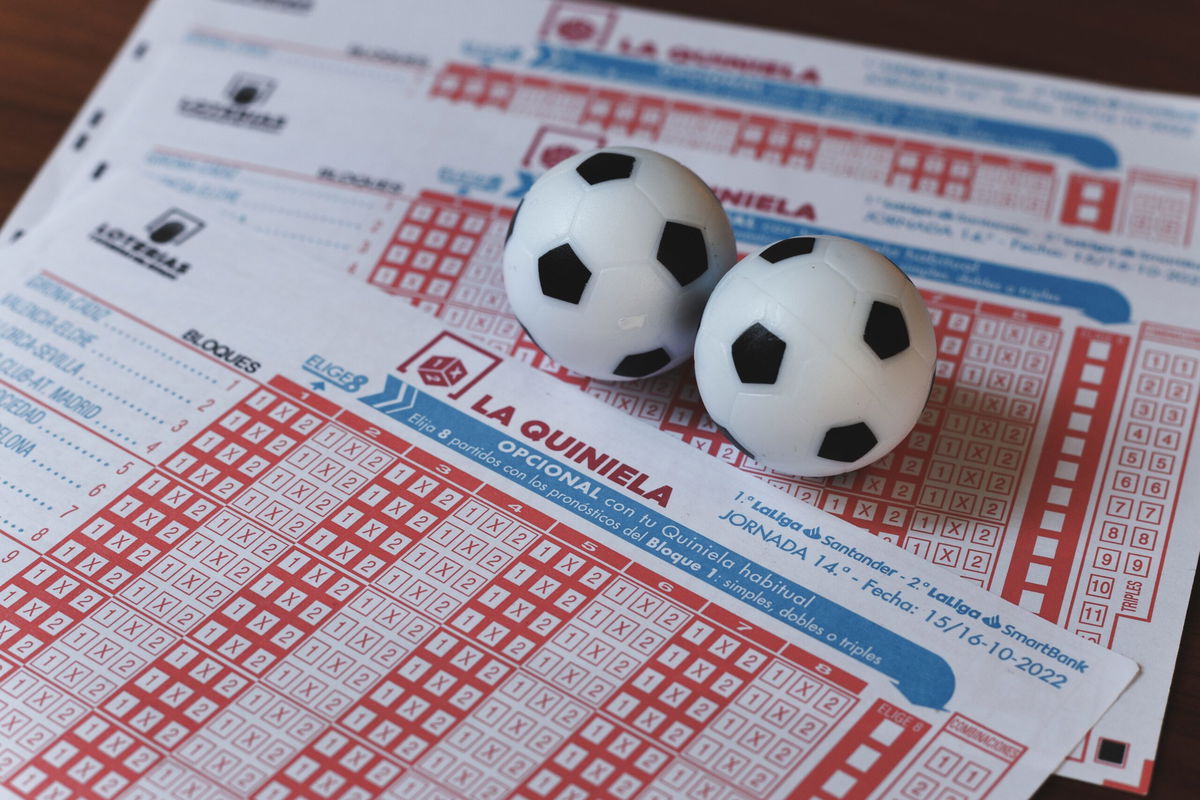 The soccer fixing scandal in Spain: 23 detainees in an alleged betting syndicate. Image: Shutterstock.com/JordiVillar
A total of 23 members of an alleged betting syndicate have been arrested on suspicion of fixing football matches in the Royal Spanish Football Federation, the Gibraltar National League and the Andorra League. Among the detainees are several soccer players suspected of having used their position to direct the results of the matches in which they participated.
These arrests occurred in November 2022 in several Spanish provinces -Badajoz, Cádiz, Ciudad Real, Córdoba, Tenerife and in the Autonomous City of Ceuta- and follow the arrest of another 21 members of the same criminal organization in 2021.
Known as Operation Conifera, this match-fixing investigation was carried out by the Spanish National Police (Policía Nacional) in a joint operation with Europol and INTERPOL.
A total of thirty football matches are currently being investigated for this case. The benefits generated are estimated at more than half a million euros.
inside fixing
Investigators were able to find out with the support of Europol how this gambling syndicate operated.
The criminal organization operated a top-down business model. At the top of the criminal structure were the two leaders of this criminal gang who had close ties to soccer players and backroom staff. Middlemen were responsible for coordinating match-fixing schemes, while corrupt athletes would provide sensitive information to influence matches. This organized crime group also relied on mules who placed sports bets in bookmakers and collected prize money, and a network of pimps responsible for providing identities for online betting on rigged matches. Pimps were paid between €4,000 and €24,000 per online account.
The criminals used encrypted means of communication to avoid being detected by the police.
Europol and match-fixing
Europol's support was central to the development of the Spanish investigation. Europol's European Center for Financial and Economic Crime has been providing ongoing intelligence development and analysis to map the different targets and their criminal activity.
A specialized officer was deployed in Spain to provide operational and analytical support on the ground to the national investigators.
Europol has a team of experts working with law enforcement authorities across the EU to identify links between suspect and suspect parties, and to uncover the organized crime groups orchestrating these multi-billion dollar sports frauds.
Read the latest Europol report on the role of organized crime in sports corruption.
Based in The Hague, the Netherlands, Europol supports the 27 EU Member States in their fight against terrorism, cybercrime and other forms of serious and organized crime. Europol also works with many non-EU partner states and international organisations. From its various threat assessments to its intelligence-gathering and operational activities, Europol has the tools and resources it needs to help make Europe safer.
coins
coins
coins
coins
coins
coins
coins
coins
coins
coins
coins
coins
coins
coins
coins
coins
coins
coins
coins
coins
coins
coins
coins
coins
coins
coins
coins
coins
coins
coins
coins
coins
coins
coins
coins
coins
coins
coins
coins
coins