More than 70% of residents in Spain use the Internet on a daily basis, but they put themselves at risk every time they connect. Cybercrime is on the rise worldwide, and businesses and individuals in Spain have been massively attacked by hackers before, as alarming statistics show. Different studies show that Spain is among the biggest victims of cybercrime among the main European nations, with 91.8% of Spanish companies experiencing a successful attack in the previous year. In 2020 alone, 62% of organizations suffered from ransomware and according to a Kaspersky report, the country was one of the top 3 countries most affected by mobile banking malware. As the Spanish National Cryptological Center suggests, more than 90% of the most serious cyberattacks came from foreign sources, including governments. Unfortunately, only a few cybercrime cases make it to court, and most only face small prison terms or fines. There is more than meets the eye when it comes to cyber-attacks, as the consequences affect not just an individual or business, but society as a whole, leading to increased costs and a shortage of services and products. . Therefore, it is clear that something must be done to mitigate digital threats and prevent these serious consequences. But what are the solutions?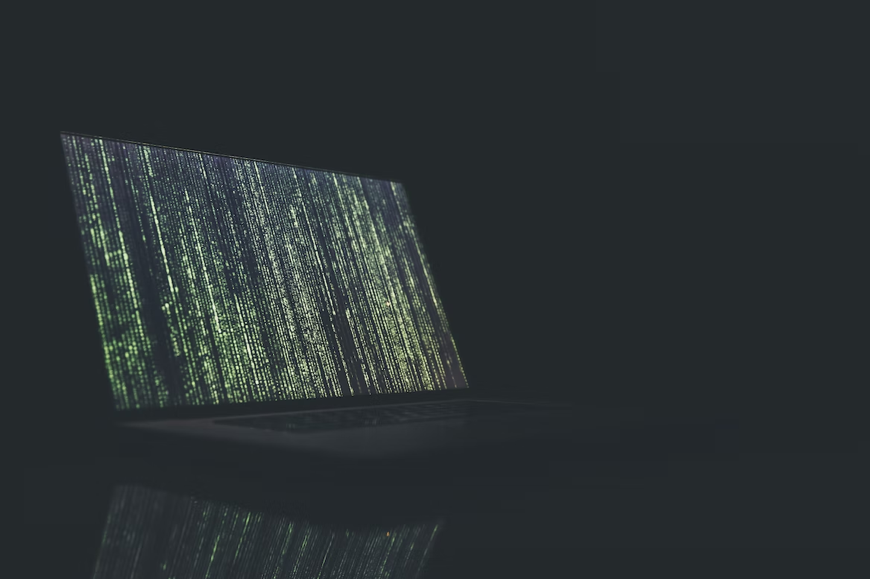 Cybercrime is a worrisome global problem
According to Statista, Lithuania experienced the most significant number of cyberattacks globally between October and December 2022, followed by South Korea. Italy, the Netherlands, Poland, France and Russia are also among the countries most affected by digital threats. The United States is also on the list, but with a lower percentage of cyberattacks. Phishing and ransomware were the most common threats and remain a worrying problem in 2023, mainly because hackers are making them more sophisticated. But this year, organizations and individuals must also be wary of threats like data poisoning and supply chain vulnerabilities. Furthermore, the expansion of IoT has led to increased security risks and therefore it is vital to implement simple yet effective cyber security best practices such as changing passwords after installing IoT devices to prevent criminals from using them. commit.
Education is the first step to combat the effects of cybercrime
Spain is still working on implementing robust cybersecurity measures, but in recent years, several new research centers and organizations have opened in the country, including the Catalonia-based Cybercat center. The country's government is keeping an open mind, taking a proactive approach to cybersecurity and enthusiastically welcoming new initiatives. Spain's National Cybersecurity Strategy focuses mainly on educating and raising awareness among citizens about cyberattacks and how to protect themselves against them. Cybercrime statistics in Spain can only go down if people learn to identify a potential threat and know what to do when faced with one, and the authorities are aware of this fact. To this end, Spain has introduced new educational tools and courses to prepare a cybersecurity-savvy generation and thus reduce the likelihood of cybercrime.
Take more action against cybersecurity threats
Cybercrime is undoubtedly a rapidly growing crime around the world, affecting many businesses and individuals. At the organizational level, security breaches can have legal consequences. According to experts from https://www.databreachclaims.org.uk/, Every business owner is responsible for protecting customers' personal data, and by failing to do so, victims can claim compensation for the damages they have suffered. As a consequence of a lawsuit, organizations inevitably suffer reputational damage and financial loss. It is vital to stay up to date on cybersecurity best practices to avoid this negative outcome.
Spanish Internet users connect daily through different devices; however, many of them do not have any protection measures in place to keep them safe from potential threats. However, thanks to the recent cybersecurity initiatives in the country, now more people are adopting cybersecurity solutions. Anti-malware tools are the most common way to protect your device against hacker attack. While it doesn't give you complete protection against malware, it can greatly reduce your vulnerability. A growing number of Spaniards also trust VPNthat help encrypt your connection, thus resulting in a more secure network.
Additionally, to stay safe online, it is essential to:
update your program. This is a vital cybersecurity measure that helps protect your network from threats. Software updates include patches for common security vulnerabilities that hackers can exploit to gain access to your data. In addition, software updates include bug fixes and enhancements that improve the security of your device.
Avoid clicking suspicious emails and links. Many cyberattacks start with an email or message that looks legitimate but actually includes a link or attachment that will download malware to your device. Therefore, it is vital to be careful with unsolicited messages and emails, as cybercriminals use phishing techniques to trick people into clicking links that lead to malicious websites. Also, avoid clicking on links in banners or pop-up ads, as these are usually used to spread phishing scams and malicious software.
Use strong passwords. Strong passwords go hand in hand with good online security, but their importance is often overlooked. However, following some simple but effective practices is essential to protect your devices from unauthorized access. For example, a strong password contains at least 12 characters, more precisely, a combination of upper and lower case letters, numbers, and special characters. Never use personal information like your date of birth, name, or address, as criminals can easily guess it and compromise your device. To avoid remembering complex passwords, consider using a password manager. This tool helps you create, store, and manage passwords securely, generating unique passwords to enhance your data protection.
enable 2FA. Two-factor authentication adds an extra layer of protection to your accounts by requiring a second form of authentication in addition to your password. This can protect your accounts from unauthorized access even if someone else gets your password. 2FA works efficiently for multiple accounts and services, such as email, banking, social media, and cloud storage. Enabling it on your accounts can ensure greater protection over your personal and financial information.
Spaniards are more aware than ever of the importance of cybersecurity
After so many cases of high-profile cyberattacks around the world in recent years, the Spanish now understand that cybersecurity is crucial. Although the process in the country has been slow compared to Germany or the United Kingdom, individuals and companies are taking steps to minimize the negative effects of cybersecurity threats.
sponsored
coins
coins
coins
coins
coins
coins
coins
coins
coins
coins
coins
coins
coins
coins
coins
coins
coins
coins
coins
coins
coins
coins
coins
coins
coins
coins
coins
coins
coins
coins
coins
coins
coins
coins
coins
coins
coins
coins
coins
coins