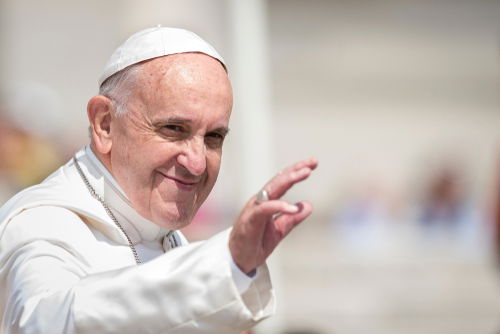 Pope Francisco He has called for the decriminalization of homosexuality, saying it is a "human condition."
According to the news site antagonist On Wednesday, January 25, the pontiff had said that the church must act against "unjust laws."
Confronting those who believe there is a "cure" for homosexuality, he said: "Being gay is not a crime. It is not a crime, but it is a sin.
"Okay, but first let's distinguish a sin from a crime. It is also a sin not to have charity with others".
Acknowledging that many within the church support legislation criminalizing homosexuality, he said such discrimination is related to cultural issues that have developed over the centuries.
But he said it was important to change and recognize the dignity of everyone, regardless of their choices.
And he added: "These bishops have to undergo a conversion process.
"We are all children of God, and God loves us just as we are and for the strength with which each one of us fights for our dignity."
The Pope's statements will be very well received, although many believe that it is a missed opportunity to deal with the issue once and for all, believing that the issue continues to be around.
Critics say the statement Pope Francisco it still does not recognize the rights of the LGBTQ+ community but seeks to decriminalize homosexuals by forgiving them for their "condition".
---
Thank you for taking the time to read this article, remember to come back and check The Euro Weekly News website for all your up to date local and international news and remember, you can also follow us on Facebook Y instagram.

coins
coins
coins
coins
coins
coins
coins
coins
coins
coins
coins
coins
coins
coins
coins
coins
coins
coins
coins
coins
coins
coins
coins
coins
coins
coins
coins
coins
coins
coins
coins
coins
coins
coins
coins
coins
coins
coins
coins
coins