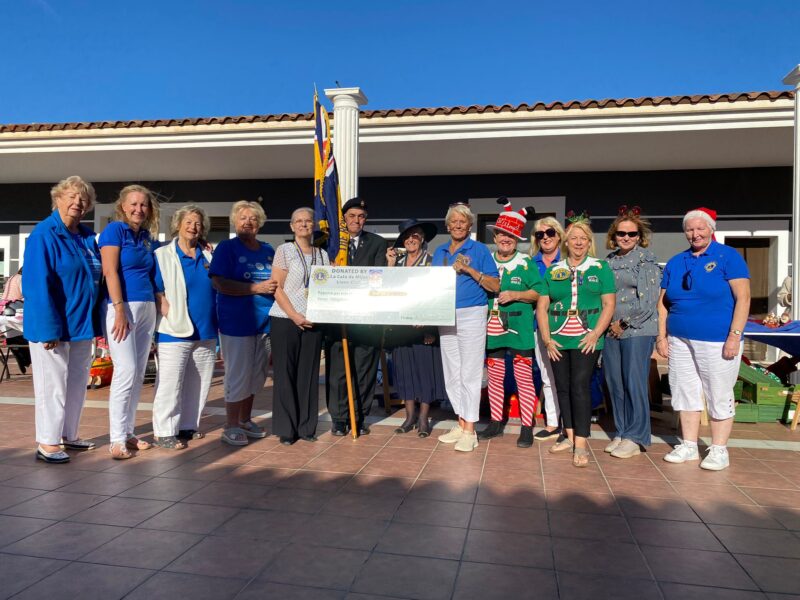 In addition to being a social group, the Lions of La Cala are a generous group and regularly raise large funds for charity through their charitable initiatives, such as this potluck in February.
The Lions Club in La Cala de Mijas will kick off the 2023 fundraiser with a charity lunch at La Sierra restaurant on Wednesday 15th February. The dazzling gourmet event will allow guests to socialize and enjoy a delicious three-course meal while raising money for a worthy cause.
The varied menu offers three tempting options for each dish, including a vegetarian option. The main options consist of pork, hake or aubergine dishes.
Diners will also be serenaded by Mark Connor, who will perform classic hits by Neil Diamond and Elvis Presley.
The luncheon is scheduled to raise funds for Lions Club International's childhood cancer campaign on Childhood Cancer Awareness Day. The special initiative is one of the international organization's five campaigns, which include supporting the visually impaired, ending world hunger, supporting diabetes patients and environmental campaigns.
Tickets for lunch cost €35 and can be purchased at the La Cala Lions shop in La Cala de Mijas. Lunch will take place at 12:30 pm, in the restaurant located in the Cerrado de Aguila Golf Club.
coins
coins
coins
coins
coins
coins
coins
coins
coins
coins
coins
coins
coins
coins
coins
coins
coins
coins
coins
coins
coins
coins
coins
coins
coins
coins
coins
coins
coins
coins
coins
coins
coins
coins
coins
coins
coins
coins
coins
coins