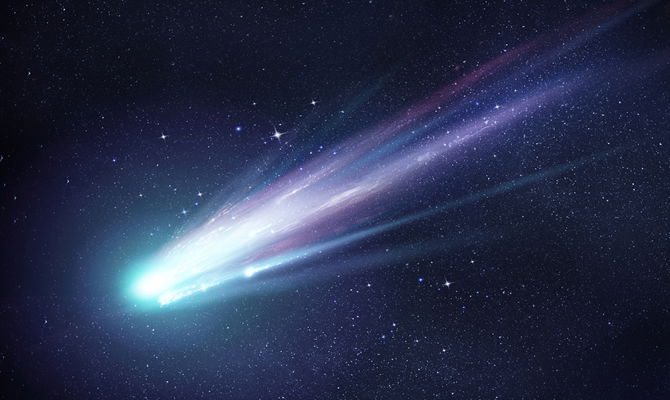 For the first time since the Stone Age some 50,000 years ago, the 'Green Comet' will appear in the night sky.
Early next month, a astronomical phenomenon will occur for the first time in 50,000 years. The last time the 'Green Comet' or comet C/2022 E3 (ZTF) flew over the skies of our solar system, the first Stone Age homo sapiens roamed the Earth.
It will make its closest pass to our planet on Wednesday, February 1. Experts believe this could be the last time the comet enters the inner solar system, due to the nature of its orbit. The 'Green Comet' is already being hailed by lovers of the night sky as the best of 2023.
C/2022 E3 (ZTF) was discovered by astronomers in the Zwicky Transient Facility located at Palomar Observatory in California as recently as March 2022. They were in the process of conducting a wide-field astronomical survey of the sky when they made the incredible find.
Experts believe that the comet could have originated in the Oort Cloud. This is believed to be a region containing billions of comets around the outer solar system. However, most of these remain in stable orbits around the Sun.
Since its discovery, the comet has grown brighter and is visible early in the morning in the northern hemisphere. On January 12, it made its perihelion, its closest approach to the Sun. As it passed the Sun, ultraviolet radiation heated the comet, making it brighter.
As a result, a hazy envelope of hot gases and materials spewing from the comet's surface, such as carbon monoxide, carbon dioxide, and water, produced a green-colored coma.
Solar winds interacting with the comet's coma create its short, broad dust tail and a longer, weak ion tail. The closest step to Earth of the 'Green Comet -its perigee- will take place on February 1, as reported euronews.com.
In the Northern Hemisphere, the comet can currently be observed before dawn with the use of binoculars or a telescope. On February 1 it will be at a distance of 42 million kilometers from Earth and could possibly be visible to the naked eye, also in the southern hemisphere.
Comets can be notoriously unpredictable, as noted by NASA, and they won't always be visible. Currently, C/2022 E3 (ZTF) appears in the sky as a fuzzy green ball. According to the Royal Observatory in Greenwich, London, a prediction that is subject to change, the comet is not expected to form a tail that is visible to the naked eye. A telescope is recommended.
__________________________________________________________
Thank you for taking the time to read this article. Remember to come back and check The weekly euro news website for all your up to date local and international news and remember, you can also follow us on Facebook Y instagram.

coins
coins
coins
coins
coins
coins
coins
coins
coins
coins
coins
coins
coins
coins
coins
coins
coins
coins
coins
coins
coins
coins
coins
coins
coins
coins
coins
coins
coins
coins
coins
coins
coins
coins
coins
coins
coins
coins
coins
coins