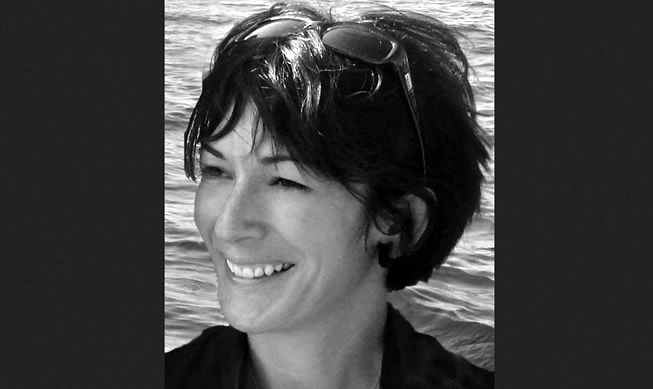 Image by Ghislaine Maxwell. Credit: Wikipedia – By Ghislaine Maxwell – I. Maxwell, CC BY-SA 4.0, https://commons.wikimedia.org/w/index.php?curid=94071617
Prince Andrew is innocent of the sexual abuse allegations brought against him by Virginia Guiffre, Ghislaine Maxwell has claimed.
In an explosive interview broadcast last night, Monday, January 23, on Talk TV, disgraced imprisoned socialite Ghislaine Maxwell made numerous sensational claims. These included a claim that Prince Andrew was innocent of the sexual abuse allegations brought against him.
The 61-year-old referred to the Duke of York as her 'dear friend' during the 60-minute interview titled 'Jeremy Kyle Live: Ghislaine Behind Bars', speaking from her cell in Florida. Maxwell suggested that the now infamous image of Andrew with his arm around his accuser, Virginia Guiffre, was likely false.
'Well, it's a fake. I don't think it's real. In fact, I'm sure it isn't. There has never been an original. I've only seen a photocopy of it. I don't think it happened,' he explained, as reported by dailymail.es.
Maxwell continued: "I can tell you that Prince Andrew, when there was an active case against him, he had every right to get the original, send it out for proof, prove it false… and it never happened."
'Instead, he settled for, reportedly, millions of dollars. And that's where it's going to end. It doesn't really matter what Ghislaine Maxwell has to say about it," she added, noting that she thought the duke had no chance of voiding the legal agreement.
Last year, Virginia Guiffre received an alleged £12 million settlement from Prince Andrew. He has now reportedly contacted lawyers in an attempt to try to secure a recantation from the 39-year-old and clear his name.
Referring to another sexual abuse complaint filed by Guiffre last year against Jeffrey Epstein's former lawyer, Alan Dershowitz, Maxwell emphasized: "In Ms. Giuffre's statement, her stories are very detailed and elaborate. If your memory is so poor, how can you trust everything she says?
Before adding: "Once you take back the men you make claims against because your memory is faulty, you have to question everything she says."
Speaking about his relationship with the late pedophile financier Epstein, Maxwell hinted that his death in a New York prison was not a "suicide" but likely murder.
While awaiting trial for sex trafficking in 2019, the millionaire was found hanged in his cell. I think he was murdered. I was shocked. So I wondered how it happened,' Maxwell said.
After Epstein's death, Bill Barr, a former United States attorney general, personally reviewed surveillance footage inside the prison, ultimately concluding that the inmate was alone at the time of his death.
Asked by Kyle if he had a message for Epstein's victims, Maxwell said: "I'm saying Epstein died and they should accept their disappointment and be angry with the authorities who allowed that to happen."
'I hope they get some closure through the judicial process that took place. And I hope they can heal and have a good and productive life in the future.'
"I honestly wish I had never met him," she insisted on the man for whom she was jailed for pimping underage girls.
'I didn't know it was so horrible. I mean obviously now, looking back in hindsight of course. But at that time, I mean I had a lot of friends. He was friends with just about everyone you can think of," Maxwell added.
__________________________________________________________
Thank you for taking the time to read this article. Remember to come back and check The weekly euro news website for all your up to date local and international news and remember, you can also follow us on Facebook Y instagram.

coins
coins
coins
coins
coins
coins
coins
coins
coins
coins
coins
coins
coins
coins
coins
coins
coins
coins
coins
coins
coins
coins
coins
coins
coins
coins
coins
coins
coins
coins
coins
coins
coins
coins
coins
coins
coins
coins
coins
coins