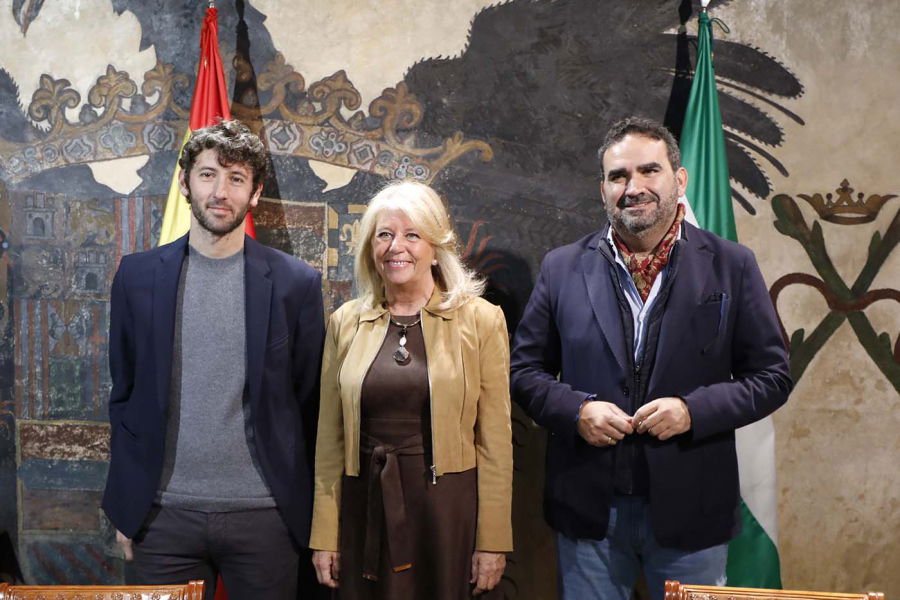 Directors of the Marbella Football Club meet with the mayoress of the city of Marbella, Ángeles Muñoz, to announce their collaboration in a football stadium. Photo credit: Marbella Town Hall
PLANS for a new municipal football stadium in Marbella have been given the green light by joint sponsors, Marbella FC The football club's foundation announced it would invest in the project on Friday 20th January at a council meeting.
The mayoress of Marbella, Ángeles Muñoz, thanked the club for its support in the project and assured that "it will offer a valuable new infrastructure to our city and will guarantee that this dream comes true."
Muñoz added his admiration for the club, saying that "its values ​​of soccer as a tool for education, cultural and social integration are incredible and it means that this project has even more potential in the community."
The next steps in the project are to develop a plan for the stadium to be decided through a competition judged by a panel of architects and engineering technicians, as well as the council and the club itself. The current structure remaining on the planned site will also be demolished later in the year.
The construction phase of the project is likely to start in 2024, before the stadium opens for play in 2025.
coins
coins
coins
coins
coins
coins
coins
coins
coins
coins
coins
coins
coins
coins
coins
coins
coins
coins
coins
coins
coins
coins
coins
coins
coins
coins
coins
coins
coins
coins
coins
coins
coins
coins
coins
coins
coins
coins
coins
coins