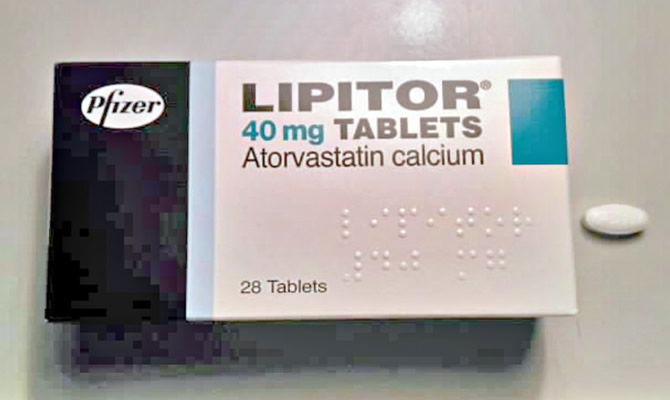 Picture of a packet of atorvastatin (Lipitor) statins. Credit: Wikipedia – By Panthro at English Wikipedia, CC BY-SA 3.0, https://commons.wikimedia.org/w/index.php?curid=4938042
The European Medicines Agency (EMA) has warned patients about two new serious side effects of cholesterol-lowering drugs.
As reported by the Organization of Consumers and Users (OCU)more than half of adults Spanish population have hypercholesterolemia. This is a medical condition that occurs when cholesterol levels rise above 200 mg/dl.
Statins are a very popular and effective drug against this disease. They are used to reduce 'bad' cholesterol (LDL) levels. They are the main cause of the formation of atherosclerotic plaques that can clog arteries, preventing blood from circulating normally.
This pharmacological treatment is indicated for people with a high probability of suffering a cardiovascular event. These include a heart attack, stroke, angina, aortic aneurysm, etc., in the next 10 years. Statins are also used to treat patients who have already had one of these events and have established some form of cardiovascular disease.
In Spain, the most widely used statins are atorvastatin and simvastatin. Although statins are generally considered safe drugs, like any drug, they are not spared from a long list of side effects such as muscle pain, digestive problems, difficulty sleeping, or headaches.
Recently, the European Medicines Agency (EMA) warned of two new serious adverse effects related to this group of drugs. The first is Myasthenia gravis or muscle weakness, and the second is ocular myastheniaaffectations of the muscles of both the eyelids and the eyeball.
On February 6, the EMA already published new recommendations addressed to the companies that own the commercialization of statins. They were asked to modify the package inserts for these drugs to incorporate these two new potential side effects.
After reviewing all the available evidence, the EMA found that some patients taking statins reported new cases or worsening of myasthenia gravis or ocular myasthenia.
The OCU indicated that the reported cases are, for now, scarce, and it has not been possible to calculate the frequency of appearance of these adverse effects.
However, from now on the package insert for statins should include information about these effects and the warning 'Consult your doctor if you have weakness in the arms or legs that worsens after periods of activity, double vision or drooping eyelids, difficulty to swallow, or difficulty breathing', as reported by the reason is Thursday March 16.
__________________________________________________________
Thank you for taking the time to read this article. Remember to come back and check The weekly euro news website for all your up to date local and international news and remember, you can also follow us on Facebook and instagram.

coins
coins
coins
coins
coins
coins
coins
coins
coins
coins
coins
coins
coins
coins
coins
coins
coins
coins
coins
coins
coins
coins
coins
coins
coins
coins
coins
coins
coins
coins
coins
coins
coins
coins
coins
coins
coins
coins
coins
coins