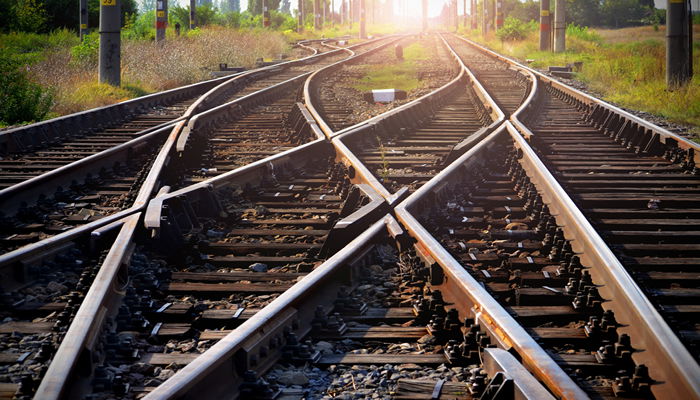 A freight train carrying non-dangerous goods derailed near the Pontevedra town of Lalín, in Galicia, injuring the driver.
According to Renfe sources, a freight train carrying non-hazardous goods derailed on Tuesday, January 24, near the Galician town of Lalín in Pontevedra. The train was running between Santiago and Ourense when the accident occurred around 9:15 a.m.
🔴 #AXEGAInforma a machinist injured after producing or derailing the convoy of merchandise that he was driving when he was carrying out the journey Santiago -> Ourense, at the height of #Lalin.

➕ℹ️📰👉 https://t.co/B0UaYFujng pic.twitter.com/kV7ZWXJhMC

— 112Galicia (@112Galicia) January 24, 2023
The driver was slightly injured after trying to deal with a cave-in he encountered on the tracks. This resulted in the train hitting a bridge and flipping onto its side. The Renfe spokesman insisted that he was "fine" after undergoing tests at a hospital.
112 Emergency Services reported in a statement that the Adif Security Center informed him of the accident of a train heading to Ourense. According to the information provided by 112, the locomotive and several wagons, which at that time were not carrying material, were overturned.
A locomotive and two wagons of a non-dangerous goods train derailed this morning near Lalín due to a landslide caused by the rains, resulting in a slight injury to the engineer. pic.twitter.com/U4L9YcxTnY

– Fer Agras (@AgrasFernando) January 24, 2023
Firefighters from the Silleda Fire Department helped free the driver. He remained conscious at all times while he was rescued, they added. The emergency services instructed the driver in advance so that he would not attempt to leave his cab until they arrived. Suffering a blow to the head from the impact on the bridge, he was left dazed.
An individual who was in the area also alerted emergency services to the accident. Renfe confirmed that the locomotive and the first two wagons went off the track.
An ambulance from 061 Galician Health Emergencies was deployed to the scene by 112. It was joined by patrols from the Civil Guard, Local Police, members of the Lalín Municipal Civil Protection Service and Silleda Fire Brigade.
Adif Emergency personnel were also dispatched who worked to remove the damaged train tracks and their wagons, as reported 20minutos.es.
__________________________________________________________
Thank you for taking the time to read this article. Remember to come back and check The weekly euro news website for all your up to date local and international news and remember, you can also follow us on Facebook Y instagram.

coins
coins
coins
coins
coins
coins
coins
coins
coins
coins
coins
coins
coins
coins
coins
coins
coins
coins
coins
coins
coins
coins
coins
coins
coins
coins
coins
coins
coins
coins
coins
coins
coins
coins
coins
coins
coins
coins
coins
coins