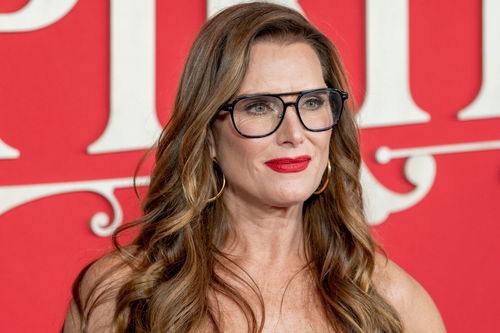 Brooke Shields has appeared in a documentary about her life story that has shocked visitors to the sundance festivals.
In the documentary covered by The newspaper On Tuesday, January 24, she talks about sexual abuse and being raped at age 20 by someone in the industry, who had offered to meet with her to discuss a possible role.
She said the rape occurred at a time when work had dried up and that she had accompanied the anonymous man to his hotel room to continue talks. He then came naked and attacked her by jumping off her and forcing her to lie on her bed.
She says she thought about running out and raising the alarm, but decided not to resist, saying: "I completely froze. I just thought 'stay alive and get out of there'. And I just shut up."
She subsequently wrote to her attacker but never received a reply, but also partly denied whether the incident amounted to rape. She said: "I kept telling myself 'I shouldn't have had a drink at dinner, I shouldn't have gone up to the room.'
But eventually she decided that enough was enough and that part of her coping is to tell her story. "I just put my hands up and said, 'I refuse to be a victim because this is something that happens no matter who you are and no matter if you're prepared or not.' I wanted to erase the whole thing from my mind and body. The system had never come to help me, so I had to be strong on my own."
The documentary relives all the horrors of sexual abuse in the industry. Shields had to grow up at a young age, to be the mother and breadwinner of the family. Her mother was an alcoholic and she needed to intervene to give her family the best life possible.
The Pretty Baby documentary covers all the sexual abuse she endured, from being stripped naked at age 11 for the original Pretty Baby movie about a prostitute to being kissed by Keith Carradine, 16 years her senior. That was before she had a boyfriend.
Sexualized by the industry at a young age, she appeared in Blue Lake, a film in which she appears nude for the majority of the time. She didn't fully understand the implication of what was happening then, but now, at the age of 57, she fully understands what happened to her and wants to not only tell her story, but also warn other aspiring stars.
Most thought the "Me Too" Movement it had brought to light the level of sexual abuse and had dealt with the problem effectively. But it's clear from Brooke Shields's documentary, where she discusses the industry's sexual abuse of her, that there are many more to her story to come.
---
Thank you for taking the time to read this article, remember to come back and check The Euro Weekly News website for all your up to date local and international news and remember, you can also follow us on Facebook Y instagram.

coins
coins
coins
coins
coins
coins
coins
coins
coins
coins
coins
coins
coins
coins
coins
coins
coins
coins
coins
coins
coins
coins
coins
coins
coins
coins
coins
coins
coins
coins
coins
coins
coins
coins
coins
coins
coins
coins
coins
coins