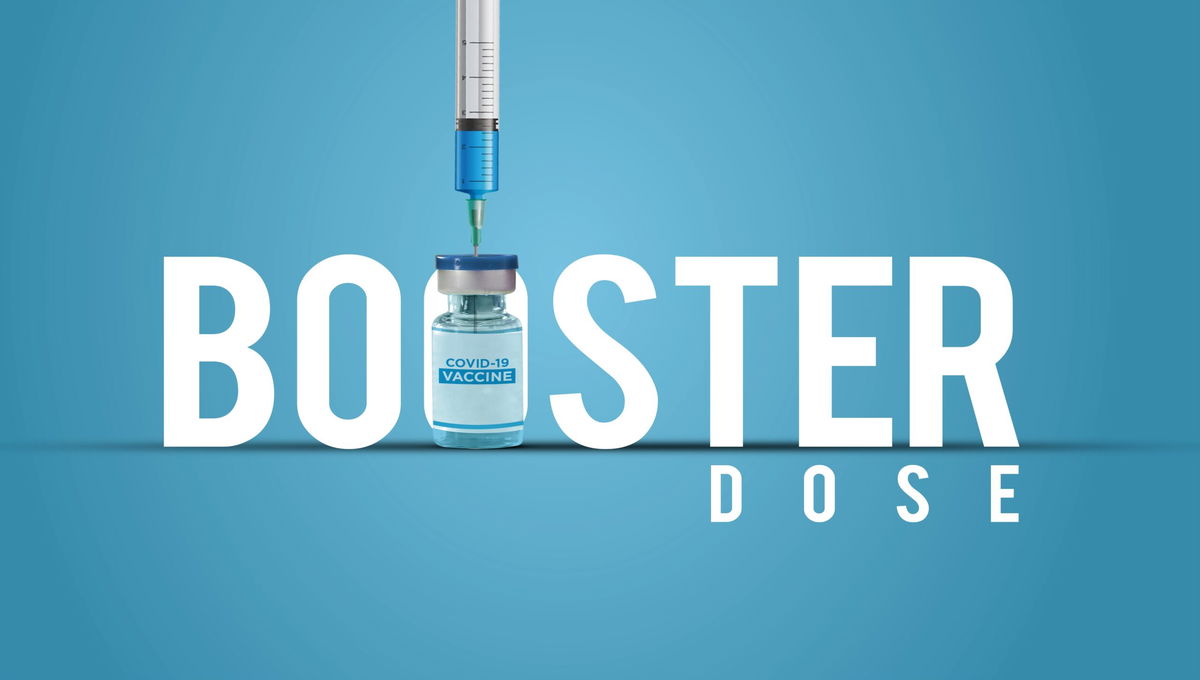 Brits getting another Covid booster as UK health experts suggest EXTRA dose for risk groups. Image: DOERS/Shutterstock.com
The Joint Committee on Vaccination and Immunization (JCVI) has recommended that Britons receive another Covid booster shot, the UK government announced on Wednesday, January 25.
The JCVI has advised the UK government that Britons most at risk of severe Covid should be offered a booster shot this autumn (2023).
The committee also advised that for a smaller group of people, such as the elderly and the immunocompromised, an additional booster dose should also be planned in the spring.
"Advice on the Spring 2023 COVID-19 program will be provided soon," the JCVI said.
"Emergency vaccine responses may be required should a new variant of concern emerge with clinically significant biological differences compared to the Omicron variant."
Professor Wei Shen Lim, Chairman of COVID-19 Vaccination at JCVI, saying: "The COVID-19 vaccination program continues to reduce serious disease in the population, while helping to protect the NHS.
"That is why we have advised planning more booster shots for people at higher risk of severe disease through a fall booster schedule later this year.
"Very soon we will also provide final advice on a spring booster schedule for those most at risk."
The UK government said the most recent coverage data (15 January 2023) following the autumn 2022 COVID-19 booster vaccination campaign, which started in early September last year, showed a 64 .5 percent in people aged 50 or over and 82.4 percent. in those over 75 years of age.
As of late summer 2022, coverage for the spring 2022 booster program was 77.3 percent in people 75 and older, the government said.
"After high acceptance rates of the initial (third) booster dose of the COVID-19 vaccine in December 2021, additional acceptance has been low, less than 0.1 percent per week since April 2022 across all eligible people under the age of 50," he said. aggregate.
"Similarly, uptake of the primary vaccination course, which has been widely available since 2021, has stagnated in recent months across all age groups."
The JCVI noted that "as the transition from pandemic emergency response to pandemic recovery continues […] The 2021 booster offer (third dose) for people from 16 to 49 years of age who are not in a clinical risk group should be closed."
He said it should be closed "in line with the closure of the fall 2022 booster vaccination campaign."
He also indicated that in England, the autumn booster campaign closes and the first booster offer will be on February 12, 2023.
"We strongly encourage everyone who is currently eligible for a first booster and has not yet applied to do so before the offer closes," he said.
Similarly, the JCVI recommends that the primary course of vaccination against Covid-19 should "advance, in the course of 2023, towards a more specific offer during vaccination campaigns to protect people most at risk of COVID-19". serious".
"We strongly encourage people who have not had a primary course to apply for their primary course before the offer closes," he added.
"The JCVI keeps all advice under constant review and will revise it in accordance with the latest data and evidence."
"In its 2023 statement, the JCVI also recommends that research be considered to inform the optimal timing of booster vaccinations to protect groups at different levels of clinical risk against severe COVID-19," he concluded.
---
Thank you for taking the time to read this article, remember to come back and check The weekly euro news website for all your up to date local and international news and remember, you can also follow us on Facebook Y instagram.

coins
coins
coins
coins
coins
coins
coins
coins
coins
coins
coins
coins
coins
coins
coins
coins
coins
coins
coins
coins
coins
coins
coins
coins
coins
coins
coins
coins
coins
coins
coins
coins
coins
coins
coins
coins
coins
coins
coins
coins