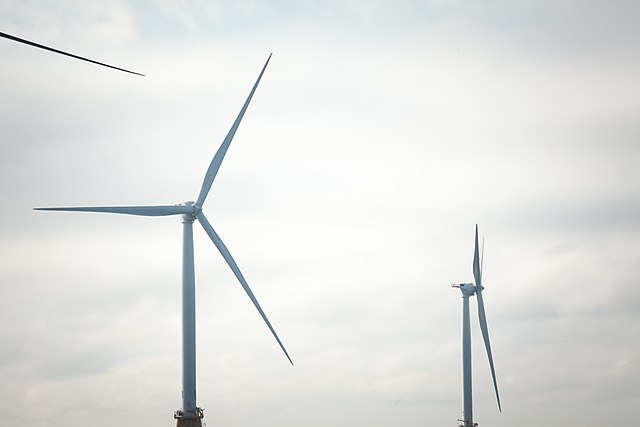 Spanish authorities are seeking to expand the country's offshore wind farms to generate more clean energy. Photo Credit: Alex DeCiccio/Wikimedia Commons
SPAIN could become a green hydrogen power thanks to its potential in offshore wind energy. The national government approved on Thursday, March 16, the first Marine Spatial Plan (MSP), which aims to increase floating wind turbines.
The plan aims to reserve almost 5,000 square kilometers of space in the sea for floating wind turbines. It will also meet the criteria established in the National Integrated Energy and Climate Plan (PNIEC), which aims to achieve between 1 and 3 GW of offshore wind power by the end of the decade, a technology that could be key to energy development. green. hydrogen projects
However, there are challenges posed by offshore wind farms in Spain. The main challenge for offshore wind farms in Spain is the depth of the sea, which prevents the installation of foundations below 50 meters. The main alternative is the prospect of floating wind turbines, but their costs remain high, due to specific material requirements. Environmentalists have also raised concerns about the impact of floating wind turbines on the natural landscape.
Despite the challenges, Spain is forging ahead with offshore wind farms, which could be critical to the country's future hydrogen projects.
coins
coins
coins
coins
coins
coins
coins
coins
coins
coins
coins
coins
coins
coins
coins
coins
coins
coins
coins
coins
coins
coins
coins
coins
coins
coins
coins
coins
coins
coins
coins
coins
coins
coins
coins
coins
coins
coins
coins
coins