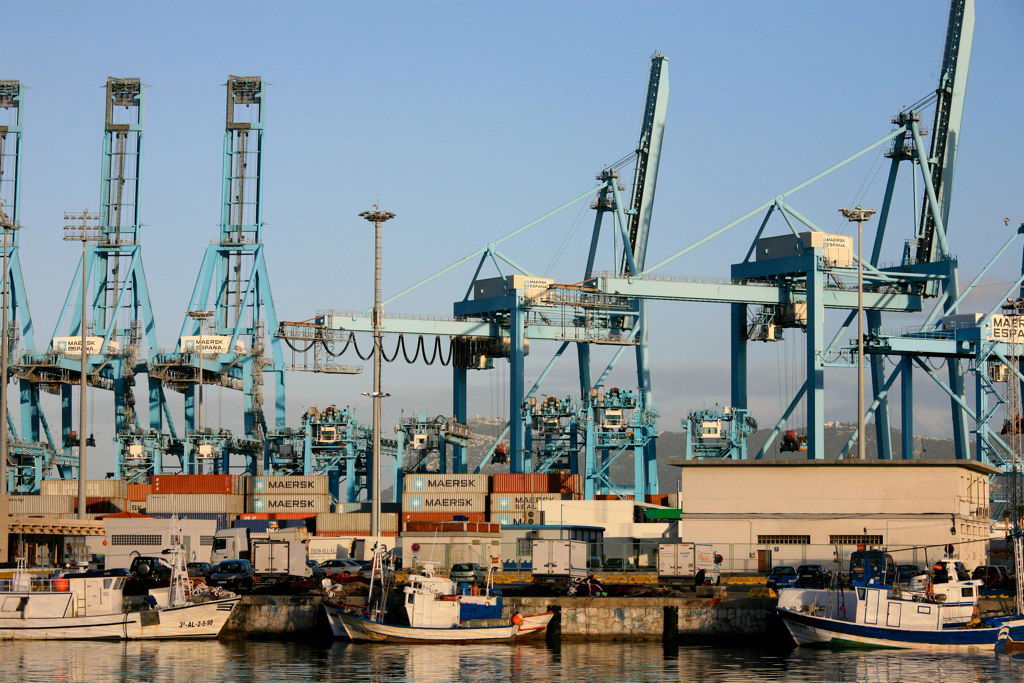 PORT OF ALGECIRAS: Large outlay to meet low carbon targets Photo credit: CC/Alex Proimos
OCEAN CAPITAL PARTNERS (OCP) calculates that Spanish ports will require an investment of 4,500 million euros to meet low-carbon energy targets.
This is the amount that will be needed at the national level for the installation of renewable energy sources, electrification of ports and production of biofuel for boats.
OCP, which manages the passenger terminals of the ports of Málaga and Algeciras and is the majority shareholder of the Málaga superyacht marina, estimates that producing biofuels such as methanol, ethanol or hydrogen alone would cost 4,000 million euros.
Reducing the carbon footprint of Spanish ports to 50% of the 2019 figure will require the installation of 300 megawatts of renewable energy, which will mean almost 300 million euros. OCP believes that it will cost another 450 million euros to supply electricity to ships in all Spanish ports while complying with European directives.
These decarbonization goals were included in the central government's Strategic Framework for Ports of General Interest approved in 2022, which sets out a roadmap for a well-connected and intelligent IT system capable of handling goods and passengers in safe and sustainable conditions.
For OCP, meeting these objectives implies challenges such as the digitization of ports, which it considers will require greater public-private collaboration.
The company also warns of the danger that there are plans underway to finance some of these investments with an increase in port taxes, which could negatively affect the competitiveness of the sector. Low-carbon targets also risked diverting shipping traffic to other ports, in Africa, for example, with fewer environmental concerns that were also uncomfortably close to Algeciras, OCP said.
Thank you for taking the time to read this article, remember to come back and check The weekly euro news website for all your up to date local and international news and remember, you can also follow us on Facebook Y instagram

coins
coins
coins
coins
coins
coins
coins
coins
coins
coins
coins
coins
coins
coins
coins
coins
coins
coins
coins
coins
coins
coins
coins
coins
coins
coins
coins
coins
coins
coins
coins
coins
coins
coins
coins
coins
coins
coins
coins
coins