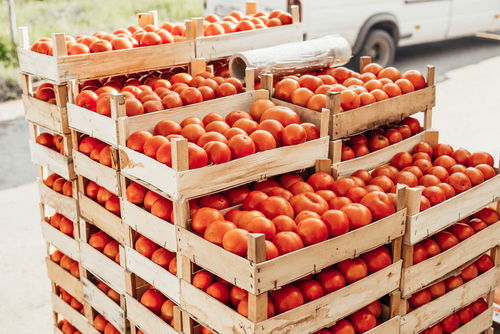 Almería is followed by Seville, with €403M in sales, which represents 24.6% and an increase of 41%, the highest growth of all the provinces. In third place is Málaga with €280M in sales, which represents 17.1% and a decrease of 4.4%.
The fourth exporting province to the country is Huelva, with €193M (11.8%), 8.9% more than in January-November 2021; followed by Granada, with €117M (7.2%) and a positive variation of 3.1%; Córdoba, with €77M (4.7%) and an increase of 2.8%; Cádiz, with €44M (2.7%) and a decrease of 32%; and Jaén, with €17.6M and an increase of 8.2% (1.1% of the Andalusian total).
Extenda's reports indicate that France is the second export destination for Andalusian food products, but it is a very saturated and demanding market where product presentation and quality are particularly important. On the other hand, variables such as the demand for organic products, vegetable proteins and recyclable packaging must be taken into account.
In addition, French consumers are demanding greater transparency in product labeling to show aspects such as the environmental impact of its manufacture and use.
coins
coins
coins
coins
coins
coins
coins
coins
coins
coins
coins
coins
coins
coins
coins
coins
coins
coins
coins
coins
coins
coins
coins
coins
coins
coins
coins
coins
coins
coins
coins
coins
coins
coins
coins
coins
coins
coins
coins
coins